We Help Startups & SMB's Build Their Online Brand
20+ Years of Helping Businesses Succeed Online
Your marketing and advertising success is critical to your business – and it's critical to us, too. You need a partner that will help you understand constantly changing marketing trends, your customers' online and offline behavior, and what tactics are most effective for growing your business.
Where most startups and small to medium size businesses fall short online is they don't have the time to adequately create, and maintain, essential online resources that help their business be found online. Contact us to discuss your business needs, we are ready to work with you to help your business capitalize on the power of online marketing.
How We Can Help Grow Your Business
Google My Business Set Up
Your Google My Business (GMB) Profile is a free tool that let's you take charge of the way your business appears on Google Search and Maps. With your GMB Profile, you can connect with customers, post updates, list your products and services, and more. Having a verified GMB profile is essential to any business allowing customers to find accurate information about their store hours, location, and contact information such as a phone number and address. 
Website Design & Development
Are you being found online? With more and more people using the internet to find information about businesses. When customers are searching online for the services they need, having a mobile-friendly responsive website increases the chances of you winning a new customer when they are searching for purchasing decisions online. We can help build you a website that allows customers to find you online and easily contact you, driving new leads and helping grow your business.
Local Listing Optimization
There are a number of local directories that represent your business online. Do they have the right information for your customers? Make sure your customers are receiving the most up-to-date and accurate information about your business when they are searching online through Local Listing Optimization.
Customers love the opportunity to closely interact and engage with their favorite businesses. This is why social media is so important in today's ever-changing online world. Our team will assist in the creation and management of the appropriate social channels for your business. Having a solid, consistent voice strengthens your brand and increases sales.
In today's online age, consumers are researching brand reputation prior to making purchasing decisions. If your online presence isn't great, you may be losing customers. Having a solid reputation management strategy together will increase your business's reputation and increase your customer pool.Our team will assist with the generation of new positive reviews, display your current reviews on your website, help you monitor reviews, and put a solid strategy together.
Local Businesses Like Yours We've Helped Online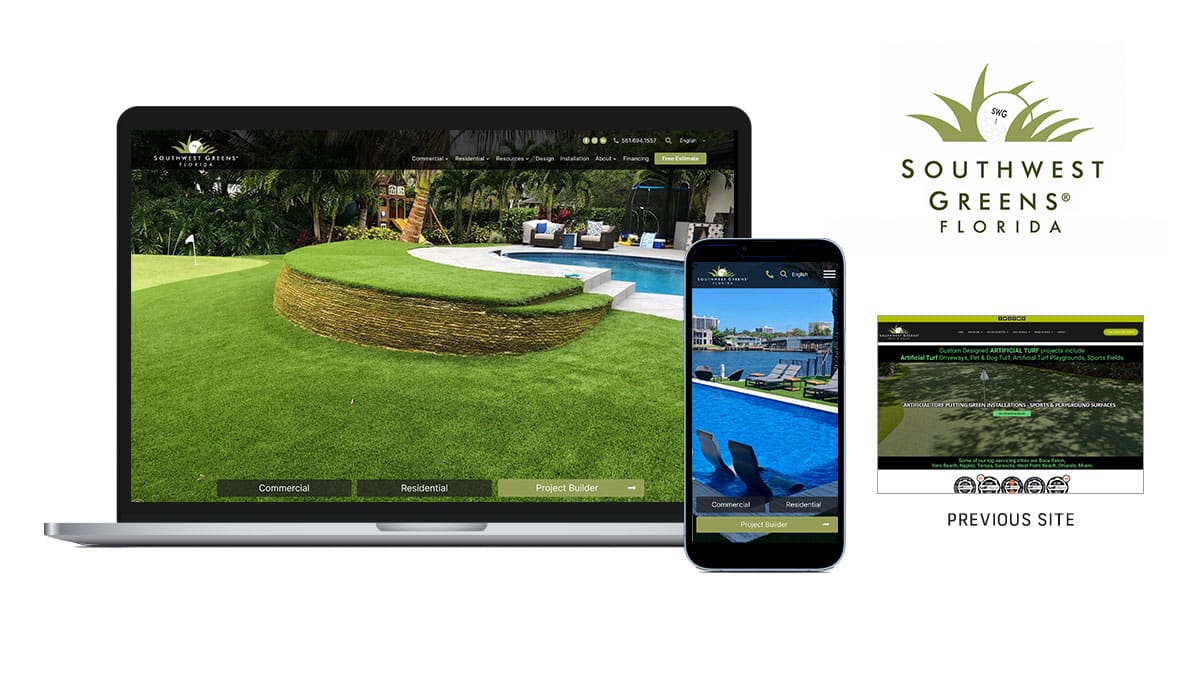 Southwest Greens® Florida
44i worked with Southwest Greens of Florida to update their website to be mobile-friendly and more accurately showcase their projects, style and brand. The goal of this site is to entice prospective buyers and move them through the sales funnel with a custom-created Project Builder form. Targeted digital advertising, social posting, and search engines campaigns were also deployed to drive more traffic to the site.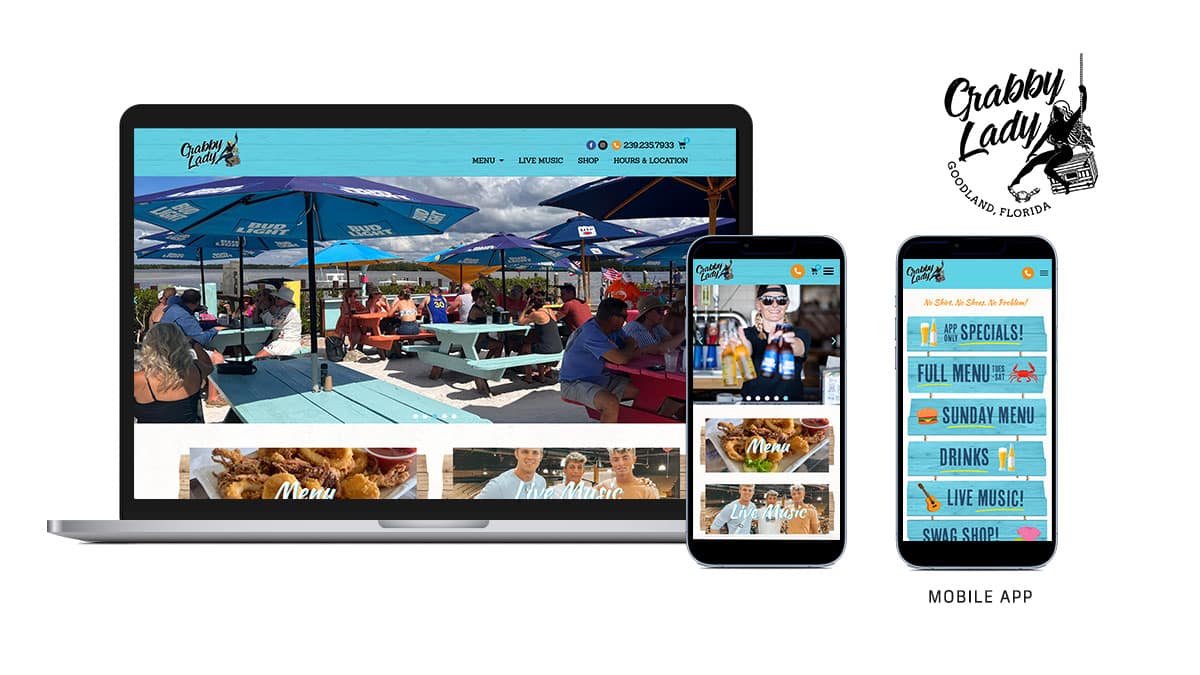 As Crabby Lady changed ownership, 44i developed both a new website and mobile app that were easier to maintain and better represented the fun atmosphere of this local restaurant. The website and app feature live music event calendars, online menus, and an e-commerce swag shop!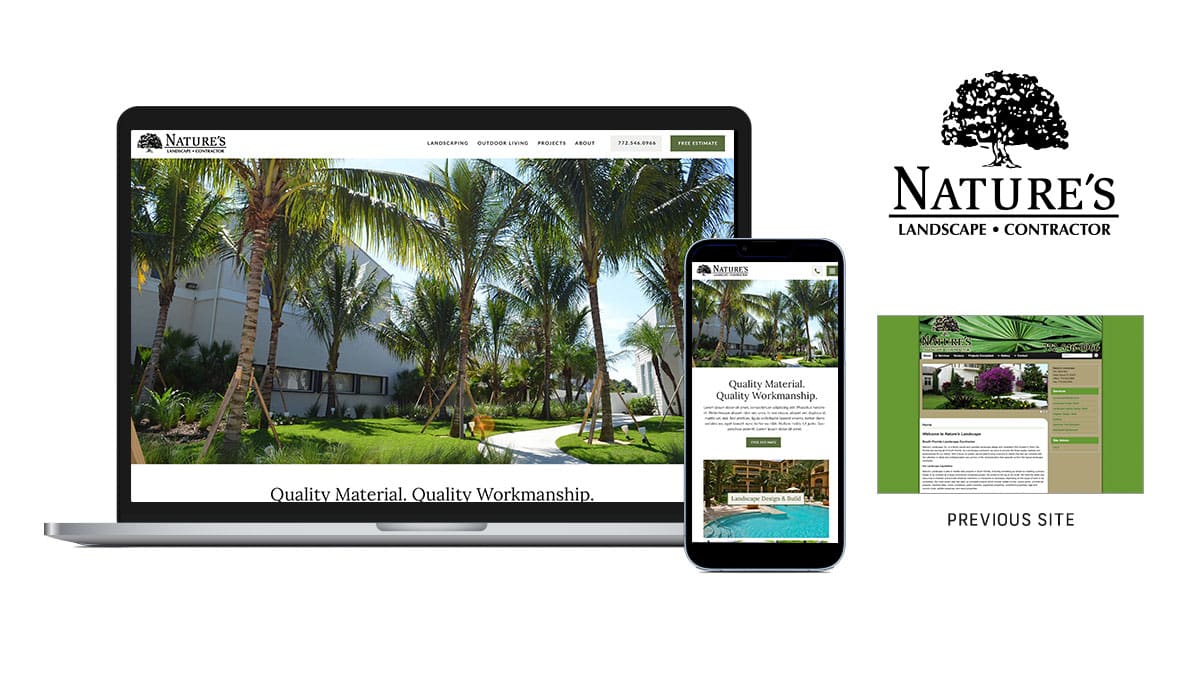 Nature's Landscape creates quality landscaping design and builds projects for high-end clients. Their previous website was very dated and did not accurately reflect their brand to their target audience. 44i developed a mobile-friendly site focused on project photos, services and driving prospective clients to reach out for a free design estimate.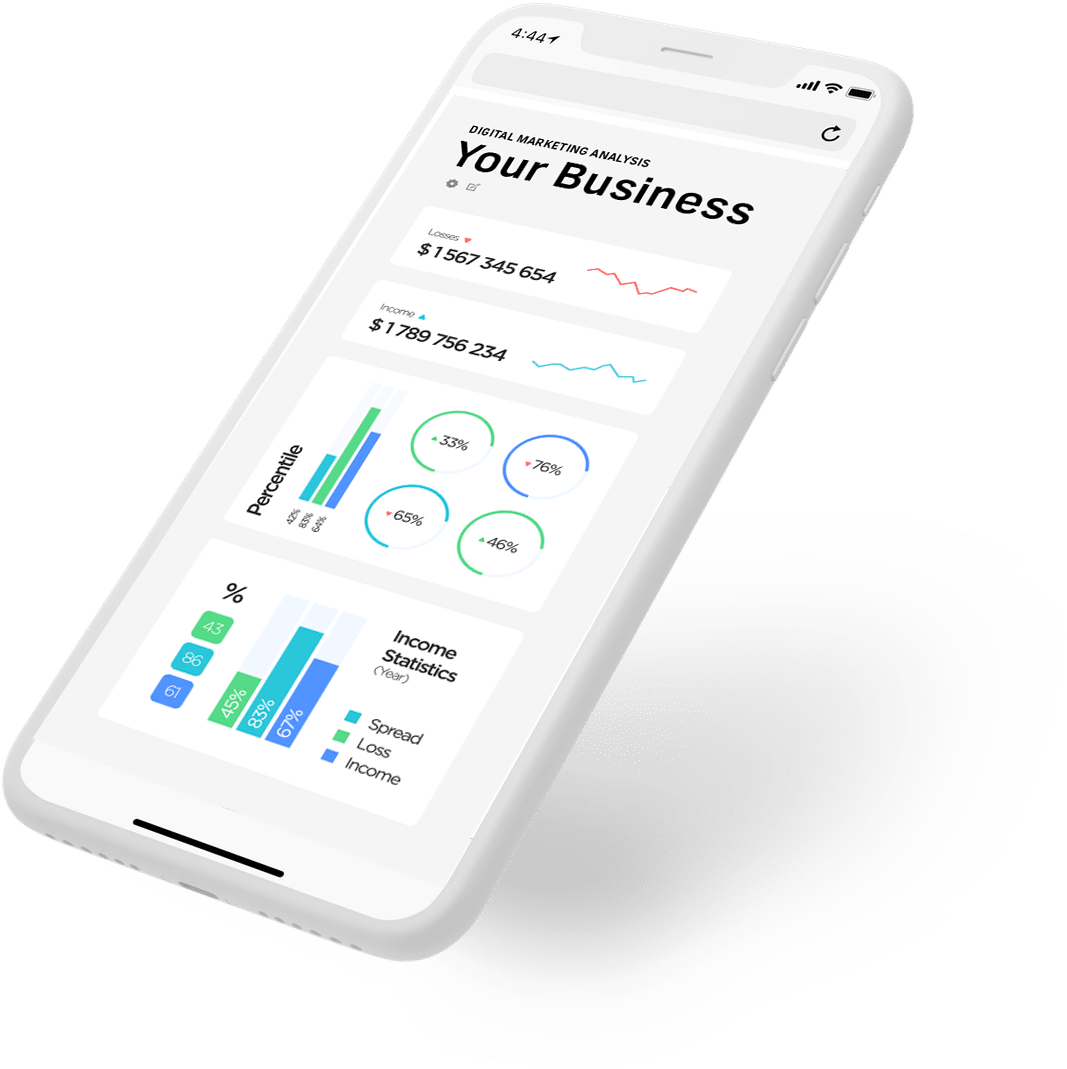 Free Custom Digital Analysis of Your Business and Your Market
Drive results with proven digital-first integrated marketing. Contact us to discuss your business and perform a FREE DIGITAL ANALYSIS to understand how Google, social media channels, directories and more see your business's online footprint. Our digital marketing specialists are ready to work with you to help your business capitalize on the power of digital marketing.